GUITAR CARE
---
For Strum It Guitar series of music books, CLICK HERE >> STRUM IT GUITAR
---
Electric Guitar Classics 2013
16-Month Wall Calendar
From the award-winning
Ultimate Guitar Book
comes the 2013 Electric Guitar Classics wall calendar. Richly detailed text by Walter Carter, well-known expert on the history of electric guitars, accompanies more than 36 exquisite, full-color photographs. This calendar is sure to become a classic in its own right, a gem to treasure the whole year through!
Electric Guitar Classics 2013 16-Month Wall Calendar
- Product #:
HL 00102477
$14.99 $4.00 s&h
---
Screaching Halt Soundhole Plug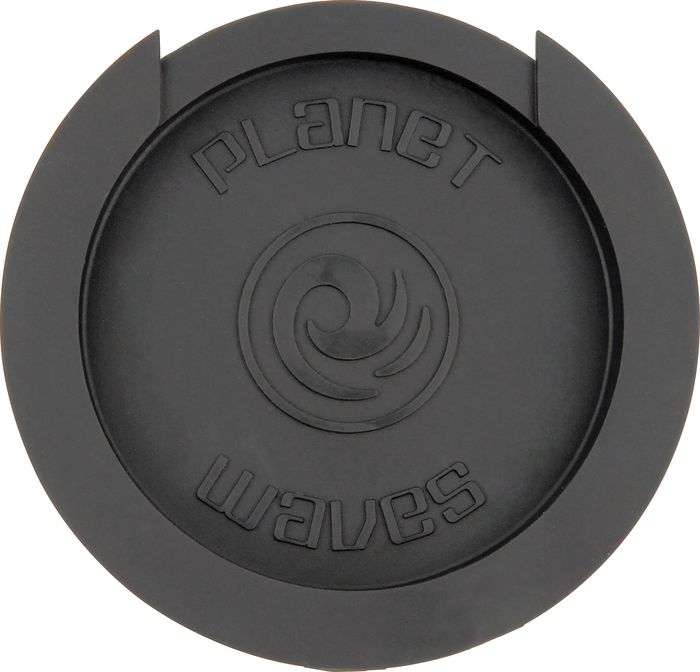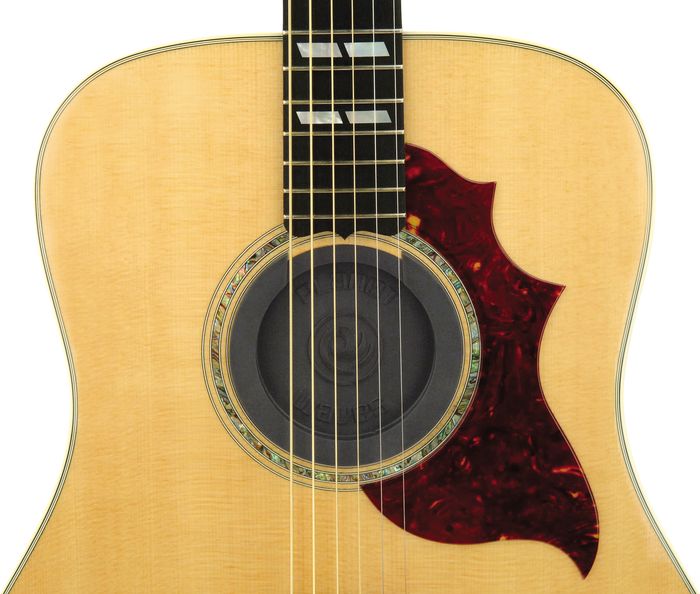 Screaching Halt is a guitar soundhole cover that's flexible for quick installation. A special tapered contour quickly creates a tight, custom fit without endless adjustments. This soundhold plug adapts rapidly to most acoustic guitars, allowing you to crank the volume without creating feedback.

The Screaching Halt cover works with most pickup systems without disrupting placement or performance. Screeching Halt is safe with most finishes and inlays.
Screaching Halt Soundhole Plug Features:
Flexible design promotes quick installation
Tapered contour allows for tight, custom fit
Safe with most finishes and inlays
Soundhole Plug Product#: 360746 $12.99 $3.00 s&h
---
D'Addario Chromes (extra lights)
These are the finest strings we sell, as they are the very best for both beginner and pro alike. Referred to as either "flat wound" or "ribbon wound", the manufacturing process is more costly, but well worth a little extra. Once you try them, you will agree, they're the ones to use. The beginner will find them easier to tune, and easier to play than others. The expert will find them quick, very smooth and with no string talk. Unlike steel strings, the chrome surface leaves no residue on your fingers. Although described as electric strings, I have used them on my acoustic guitar for years. Rated 10 out of 10.
A perennial favorite.
Gauges .010-.014-.020-.028-.038-.048. Nickel plated steel under winding on hex cores with chrome ribbon winding. 3 polishing steps produce an incredibly smooth finish. D'Addario is the world's largest manufacturer of strings for musical instruments. Many top guitarists won't play any other brand. Regardless of your playing style, D'Addario has a set that's right for you.
Try out a set for yourself. Order today!
D'Addario Chrome Flat Wound Strings .... Product #: 100295 ..... $12.95 $2.00 s&h
---
Original Pure Nickel 150 Guitar Strings
Nothing beats an original. If you agree, then the Original 150's are for you. Built to recapture the sound of Pure Nickel wound strings. Just look for the unique Tweed packages, and prepare yourself for the warm, full tone found only in pure Nickel strings. Available in gauges for any player's needs.
150L Light .009, .011, .016, .024, .032, .042
150R Regular .010, .013, .017, .026, .036, .046
150M Medium .011, .014, .018, .028, .038, .049
Fender 150 Guitar Strings...
$7.99 $2.00 s&h
Note: Please specify gauge.
---
GUITAR PLAYER REPAIR GUIDE
Book & DVD
Series: Guitar Reference

The ultimate repair guide for electric, acoustic or bass guitars. Whether you simply want to maintain your guitar or hot-rod it into a radical new incarnation, this book is the ideal guide. By the columnist of Guitar Player's popular Repairs & Modifications column, this comprehensive book is a must for any guitarist who needs information on beginning repairs through advance enhancements. Size: 8-1/2" x 11" ..... Pages: 322

Guitar Player Repair Guide - Book & DVD .... Product #: HL00331793 ... $29.95 $3.00 s&h
---
FAQ: Electric Guitar Care and Setup - Book
by: John LeVan

Product Description:
Setting up and taking care of your electric guitar has never been easier. This FAQ book shows you how to properly clean and care for your guitar. Also covered are adjusting the action and intonation as well as working with bridges, saddles and nuts. Many photographs, diagrams and illustrations are used to help you keep your guitar in top condition.

• Shows you how to properly clean and care for your guitar.
• Covers adjusting the action and intonation as well as working with bridges, saddles and nuts.
• Includes Many photographs, diagrams and illustrations are used to help you keep your guitar in top condition.

Book .... Product #: mb21031 ....... $7.95 $2.00 s&h
---
FAQ Electric Guitar Care and Setup - DVD
by John LeVan
This DVD is a comprehensive demonstration of how to clean, condition, restring and setup several different electric guitars. Hosted by Luthier and Mel Bay Author, John LeVan from The Guitar Services Workshop. John will cover how to: Adjust the trussrod, bridge saddles, string nut, pickups and the intonation, as well cleaning & conditioning. Don't miss John's interview with World Famous producer Michael Wagener and guitarist Wolf Hoffmann from the band Accept. These industry professionals will provide valuable advice and insight for players of all levels.
DVD .... Product #: mb-GSW031 ..... $14.95 $2.00 s&h
---
Electric Guitar Care, Maintenance and Restringing - DVD
by John LeVan
Hosted by Luthier and Mel Bay Author, John LeVan from The Guitar Services Workshop. In this DVD, John will cover how to: Clean, Condition, Polish and Restring several different types of electric guitar. Don't miss John's interview with World Famous producer Michael Wagener and guitarist Wolf Hoffmann from the band Accept. These industry professionals will provide valuable advice and insight for players of all levels.
DVD .... Product #: mb-GSW131 .... $7.95 $2.00 s&h
---
FAQ: Acoustic Guitar Care and Setup - Book
by John LeVan
A must have guitar repair guide which is more like a hands-on guitar repair workshop. This guide uses photographs, diagrams and sketches made by the author, John LeVan each specific to the type of guitar you are working on. In addition, John has included diagrams and photographs provided for this book by several guitar manufacturers and component manufacturers. It even includes a forward written by Bob Taylor of Taylor Guitars. This information will teach how to clean, condition, adjust the action and properly intonate your guitar, as well as John's trade secrets on hand-carving bone string nuts and bridge saddles. This book is perfect to teach a beginner or as a reference for the guitar repair professional.
Book .... Product#: mb21001 .... $7.95 $2.00 s&h
---
FAQ: Bass Guitar Care and Setup - Book
by John LeVan
A hands-on guide to bass guitar repair. With photographs, diagrams, and sketches made by the author, John LeVan and some provided by manufacturers. It even includes a forward written by Bob Taylor of Taylor Guitars. Learn how to:

• Clean & condition a guitar.
• The restringing techniques of the professionals.
• Adjust the neck.
• Adjust the bridge saddle.
• Adjust the string nut.
• Adjust the pickups.
• Adjust the intonation.
• Carve string nuts.
• Miscellaneous upgrades and repairs.

This book is perfect to teach a beginner or a reference for the guitar repair professional
Book ..... Product #: mb21032 ........ $7.95 $2.00 s&h
---
FAQ: Recording the Guitar - Book
by Phil Gates
Product Description:
Designed to give aspiring guitarists answers to common questions about recording your music in a brief, affordable, yet informative fashion, this FAQ book provides concepts, techniques and many answers to frequently asked questions about digital recording. It will give you the necessary tools and information that will allow you to record digital music on your own. Use this book as a foundation, then build your own recording process, and enter the world of recording that's fun, satisfying, and ready for the world to hear!
Book ...... Product #: mb21035 ...... $4.95 $2.00 s&h
---